Learn to play the piano
Something wonderful happens when you learn to play the piano. It's about exploration and discovery, self-discipline and patience, delighted satisfaction, and immense joy!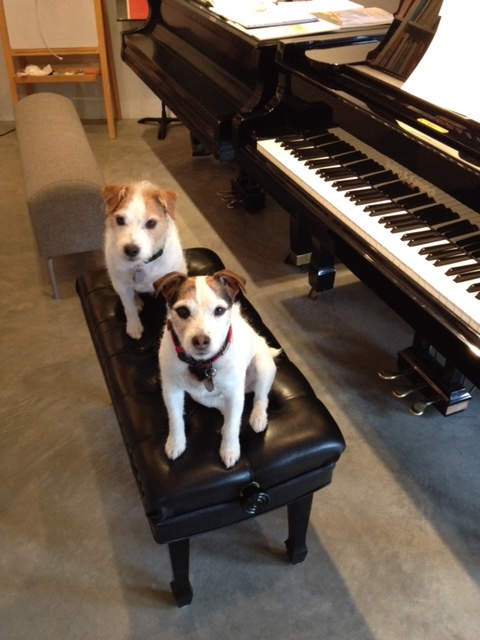 Philosophy
Learning to play the piano should be a rewarding experience– at any age. My goal as a piano teacher is to help students experience continual musical, intellectual, and emotional growth. My careful guidance and patient style encourage steady, gradual progress.
About
Patrick Stephens, a Nationally Certified Teacher of Music, has maintained an independent teaching studio in Seattle since 1994. He has studied piano repertoire, music history, theory and pedagogy with Mordecai Shehori in New York and with Randolph Hokanson and Cassandra Carr in Seattle. He holds a BA degree in Mathematics from Fordham University in New York.
Patrick served as District Vice President for the Washington State Teachers Association (WSMTA), and Chairperson of the Composition Competition. In 2004, he co-authored The Piano Un-Method, a guide to help piano teachers move their students as early as possible into the world of great music by great composers.
A highly regarded accompanist, Patrick has appeared in recital in Berlin, Salzburg, New York, Philadelphia, Boston, and Seattle. He has accompanied the Northwest Girl Choir, NOISE (Northwest Opera in Schools, Etc.) and the choirs of many churches in Seattle.
The Studio
My studio is located in the Mt. Baker neighborhood.
2900 South Massachusetts Street
Seattle, WA 98144
For Children
$295 per month (1-hour lessons)
$230 per month (45-minute lessons)
$165 per month (30-minute lessons)
For Adults
$80 per 1-hour lesson
$65 per 45-minute lesson